A little sweet and a little tart,
Rhubarb Paloma
with homemade rhubarb syrup is the perfect drink to cool off with on a hot day.   
I was looking through my list of cocktails recently and I came to the realization that I have a bourbon problem.  Well maybe problem isn't the right word.  I have a bourbon preference.  I like it, I find it quite tasty and it just works so well in various forms.
Here's the thing though, the rest of the my liquor cart is getting kind of lonely. I mean I could go on and give you bourbon and rye cocktails for days but I suppose just this one time I'd mix it up a little.
I also suppose there might be someone out there who doesn't care for the brown liquor (is that an audible gasp I hear?).
I tease.  Perhaps….
Seeing that it's Leftovers Club time again (how I've missed the last two months is beyond me), I decided to change things up a little bit with what I usually send off to my partner.
I've been baking up a storm of cookie samples thanks to the kickstarter campaign, so I honestly couldn't muster up the energy to bake a quick bread or even some crumble bars.
What I did have was beautiful stalks of rhubarb, the idea for a new cocktail and plenty of sugar to turn said rhubarb into a gorgeous hued sweet syrup.  This syrup is perfect for homemade rhubarb soda, as a flavor for cakes, to drizzle on some ice cream and of course for cocktails!
A Paloma is traditionally made with grapefruit soda, lime juice, tequila and salt but I felt like the tartness from the rhubarb plus the sweetness once it's cooked down into the syrup would pair well with the tequila.  I was right and this is a refreshing drink, perfect after being out on a hot day!
Ingredients
For the rhubarb syrup:

3 stalks rhubarb, chopped into 1 inch pieces
3/4 cup granulated white sugar
1 cup water

For the Rhubarb Paloma

1/2 ounce fresh lime juice
2 ounces tequila blanco or reposado
4 ounces rhubarb syrup
club soda
ice
lime wedges for garnish
Instructions
To make the rhubarb syrup:

In a medium pot over medium heat bring the rhubarb, sugar and water to a boil until the sugar is dissolved. Reduce to a simmer and let cook for 15 minutes.
Place a fine mesh sieve over a bowl and pour the liquid out into the bowl and press the rhubarb against the sieve to get all the juice out.
Makes about 1 cup of syrup.

To make the cocktail:

In a collins glass, mix the lime juice, tequila and rhubarb syrup. Fill with ice and top with club soda. Garnish with a lime wedge
Makes 1 cocktail
https://girlinthelittleredkitchen.com/2014/06/rhubarb-paloma-leftoversclub/
Susan Palmer - Girl In The Little Red Kitchen
Thanks to Allspice and Nutmeg my Leftovers Club partner for June! She sent me these amazing caramel crumb bars and it was just what I need to dig into after a long day of work!
Check out more of the Leftovers Club recipes today!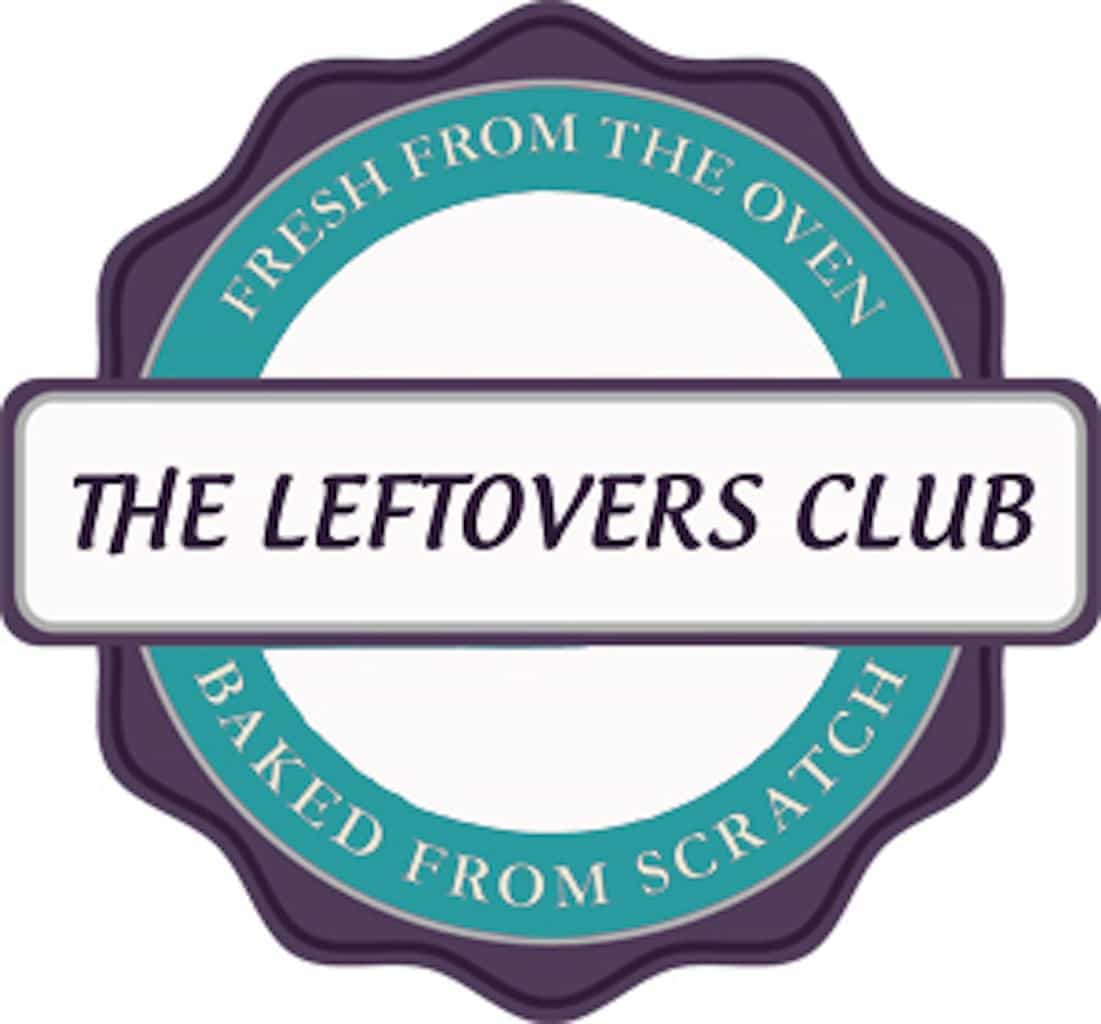 Oh and hey kickstarter update! We are doing A-wesome. YES with a capital A because we hit the 75% funded mark yesterday. Woo-hoo! Keep on doing it you awesome people!