Basil, Honey and Walnut Gelato
is the perfect way to use up that expanding basil plant in your garden this summer. 
This post is sponsored by American Family Insurance. All opinions are my own.
I remember the first and only attempt at a garden when I was little. My dad set aside a nice little patch of land in the backyard, we dug up the earth, planted the seeds, watered and waited.  Weeks went by and the first signs of life came about, eventually we were harvesting cherry tomatoes and a few cucumbers.  Then more weeks went by and the first signs of the pumpkins we planted erupted through the earth with little nubs in the ground.
Tragedy soon struck when the landscapers not realizing we had a garden going on mowed over my pumpkins! Soon after that, life got in the way, the weeds took over and our garden was no more.  We never did attempt to reclaim that spot and finally years later dad cleared the space and planted seeds to grow grass.  That was a success.
This isn't to say my life was devoid of homegrown fruits and vegetables, I like to think my mom was ahead of the whole locavore movement.  As long as I could remember she would stop at a secret farm stand to pick up the best cherry tomatoes, corn and snap peas.  We had the best peach farm just 20 minutes down the road and no day trip to the far reaches of Eastern Long Island would be complete without stops at the roadside farm stands.
Fast forward to today and all I want to do is grow my own fruits and vegetables, there is just one little issue – my backyard is a concrete jungle.  I suppose I could do the fire escape garden but I care more for my ability to get out of my apartment in an emergency than my own tomatoes (maybe..).
I kid!
Luckily in the city there are still ways to grow your own or just enjoy produce that has just been picked fresh from the ground that morning.
It's no secret around here how I love my CSA (community supported agriculture), I'm not just supporting a farm and the people who work there but it's my way to relive those memories to the farms as a kid (minus what is now at 2+ hour drive).
#SundaySupper is working with American Family Insurance and their Choose Dreams campaign to help promote the benefits of growing your own produce.   So while living in my urban jungle can be a struggle at times, I have finally managed a way to grow a little of my own and you can too.
Start with herbs, they thrive indoors as long as there is plenty of light! The addition of fresh herbs to any meal will instantly brighten it.
My basil plant is growing so quickly and I can't wait for all the pestos to happen this summer.  However my first task with it was to recreate a little Gelato that we tried in Italy.
Basil isn't just a match for tomatoes, or a compliment to fruits but can stand on its own as well.  The beautiful green color screams out "I was grown in a garden!"
This taste may not be for everyone, but I encourage you to give it a try. You might be pleasantly surprised.
Ingredients
2 cups fresh basil leaves
2 cups whole milk
1/2 cup white granulated sugar
1/4 cup honey
1/8 teaspoon salt
5 large egg yolks
1 cup heavy cream
1 cup chopped walnuts
Instructions
Place the basil, milk, sugar, honey and salt in your blender. Puree until smooth.
Transfer to a heavy bottomed pot and heat until it comes to a simmer.
In a small bowl, whisk the egg yolks and a small amount of the hot milk to temper the yolks.
While whisking the milk, slowly drizzle in the egg yolks and continue to cook over medium heat until the mixture has thickened and coats the back of a wooden spoon.
Place the heavy cream in a medium bowl set over an ice bath with a strainer on top.
Pour the custard through the strainer into the heavy cream, discarding any solids.
Stir thoroughly and let the custard cool completely - about an hour and a half in the refrigerator or overnight.
Churn the gelato in your ice cream maker according to the manufacturers directions and in the last minute, churn in the chopped walnuts.
Scoop into a freezer safe container and place in the freezer to set for at least 4 hours.
Gelato tends to freeze harder than ice cream, so you may need to let it sit out for a few minutes before enjoying.
https://girlinthelittleredkitchen.com/2014/05/basil-honey-walnut-gelato/
Susan Palmer - Girl In The Little Red Kitchen
I did want to share a couple of tips on starting an indoor herb garden and options if  you don't live in a space with your own outdoor growing area.
If you want to grow herbs inside, make sure you have a window that gets at least 6 hours of sunlight a day. Make sure your pot has good drainage and buy herbs that have already sprouted instead of planting from seed – you are more likely to have success this way.
You can also regrow scallions indoors! Buy organic scallions with clean, fresh roots and keep them in a glass by the window with a few inches of water.  After a few weeks, they will grown again. You'll have an endless supply!
Join a community garden! For many, you will have to volunteer for a few months- up to a year before you get your own plot of land.  However once you do, you can plant flowers, tomatoes, herbs, you name it.  Plus you are giving back to the community.
Join a CSA! Support local farms, bring home seasonal produce that is pesticide free and generally farmed organic (if not certified).
If you don't want to commit to a CSA, shop at your farmer's market. You are still supporting the farms and bringing home great quality seasonal produce.
Now if you are lucky enough to garden, you'll need some recipes to go with everything you grow! Check out what the #SundaySupper contributors made this week, as well as our #ChooseDreams pinterest board.
For more information on American Family Insurance, visit their Facebook, Twitter, Pinterest, Google +, Youtube and LinkedIn pages!
Need more ideas?  Check out The #ChooseDreams Pintrest board for more recipes in the garden ideas!  Just go here!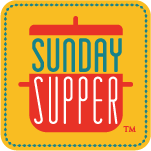 Join the #SundaySupper conversation on twitter on Sunday! We tweet throughout the day and share recipes from all over the world. Our weekly chat starts at 7:00 pm ET. Follow the #SundaySupper hashtag and remember to include it in your tweets to join in the chat. Check out our #SundaySupper Pinterest board for more fabulous recipes and food photos.
Would you like to join the Sunday Supper Movement? It's easy! You can sign up by clicking here: Sunday Supper Movement.